3rd Annual UnMask the Night & 10 Year Anniversary Celebration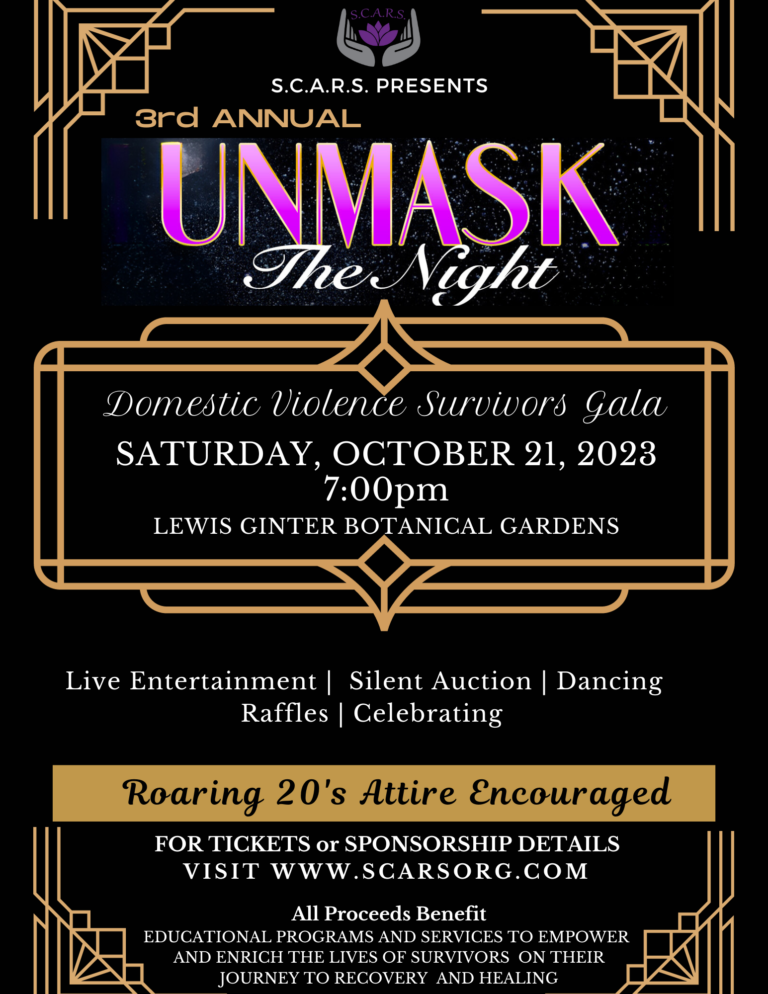 The pandemic halted the gala the last three years, but we're back!
Join us for an amazing evening of celebrating those who have overcome domestic violence, while we raise funds to continue our work impacting and enriching the lives of those on their journey to recovery and healing.
This year is a double celebration. We also will be celebrating our 10 year anniversary!
We're excited to celebrate with you, in the spirit of the Roaring 20's!
$60: Single ticket
$100: Couples ticket (2 people)
Get your jazziest Roaring 20's attire and meet us at the Gardens for dancing, silent auction, and more!
please contact Sonja Holt at s.holt@scarsorg.com or (804) 223-0278
2nd Annual UnMask the Night - 2019
You can make the difference in the life of a survivor by making a tax deductible donation. Your donation will assist a survivor in obtaining the skills needed to obtain employment and regain financial stability and self-sufficiency.
Mail checks to:
S.C.A.R.S.
P.O Box 75582
North Chesterfield, VA 23236 For many survivors, it is hard to regain independence and self-esteem after leaving abuse.
You can help them by giving your time and volunteering. The CFC is the official workplace giving campaign for federal employees and retirees. Our CFC # 29864